Government Intends To Follow Fiscal Glide Path: Arun Jaitley
Published On: 30, Nov 2017 | Source: NDTV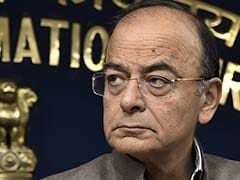 New Delhi: The government intends to follow the glide path as far as the fiscal deficit is concerned, said Finance Minister Arun Jaitley, who is scheduled to present his last full budget in February ahead of next general elections in 2019.

"The last three years we have an exemplary record as far as maintaining that glide path is concerned. We intend to move on that track," Mr Jaitley said on Thursday while addressing a leadership summit organised by local media The Hindustan Times.

The government aims to trim the fiscal deficit to 3.2 per cent of gross domestic product in 2017-18 compared with 3.5 per cent in the previous year.

Mr Jaitley also said the government will focus on spending more in infrastructure and rural sectors.
© Thomson Reuters 2017